Fuel Up Christmas Sale
Posted on 1 December 2017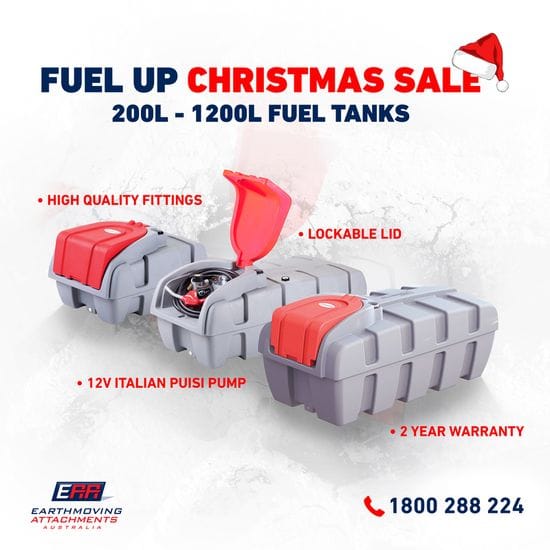 Polymaster Diesel Ute Pack Fuel Tanks
Our fuel packs are available in varying sizes rangin from 200L - 1200L and include a lockable lid, 12v italian Puisi pump and high quality fittings.
All of our stand alone fuel tanks are manufactured in high grade polyethylene, complete with fuel guages, baffles, inline strainesr, power cables and anti-static hoses. Our fuel tanks all come standard with lockable lids to protect the pump and fittings.
These ute tray fuel packs are quality manufactured for an extended life span.
With savings of up to 30% you better hurry, offer available only while stocks last: http://bit.ly/Fuel-Up-Christmas-Sale