Ramps
High Quality Aluminium Loading Ramps
Using only the highest grade alloy our Aluminium loading ramps will ensure you can load and offload your equipment safetly and easily.
Ranging from 3.6 to 9 tonnes, these portable ramps can be used for steel, pneumatic tyres or rubber tracks.
These machinery loading ramps are suitable for all types of machiney, including bobcats, tractors, skid steers, track loaders & excavators.
Categories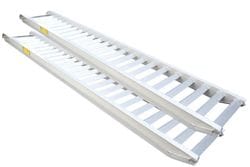 Rubber Series
4 Products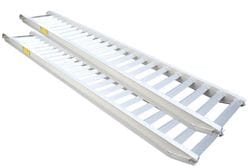 Track Series
4 Products